THE SPECIALIST
 FOR FROZEN BLOCK REDUCTION
Magurit are renowned around the world for producing the highest quality, yield and durability machines.
Their Fromat and Starcutter range can reduce frozen blocks at temperatures between -25 to -18 centigrade saving you time and yield loss by not needing to temper the product as well as increasing safety for your production staff.
Ideal for the production of sausages, burgers, kebabs and much more:
In all models, the knives are driven by a correspondingly powerful hydraulic system, and all common block shapes and sizes are cut cleanly, even at very low temperatures.
This makes the FROMAT ideal machines for pre-crushing the frozen blocks for further processing in cutters or grinders. Due to the clean cut, there is only little condensation on the surface . Therefore, these machines are also particularly suitable for raw sausage production.
Magurit offer different cutter heads for all models in order to achieve the best cutting result for the various requirements. FROMAT are very robust machines and our product range offers solutions for trade and industry, with hourly outputs from 800 kg to a maximum of 7,000 kg.
Applications:  Meat, Poultry, Fish, Vegetables, Cheese and Fruit
Starcutter: Frozen Block Flaker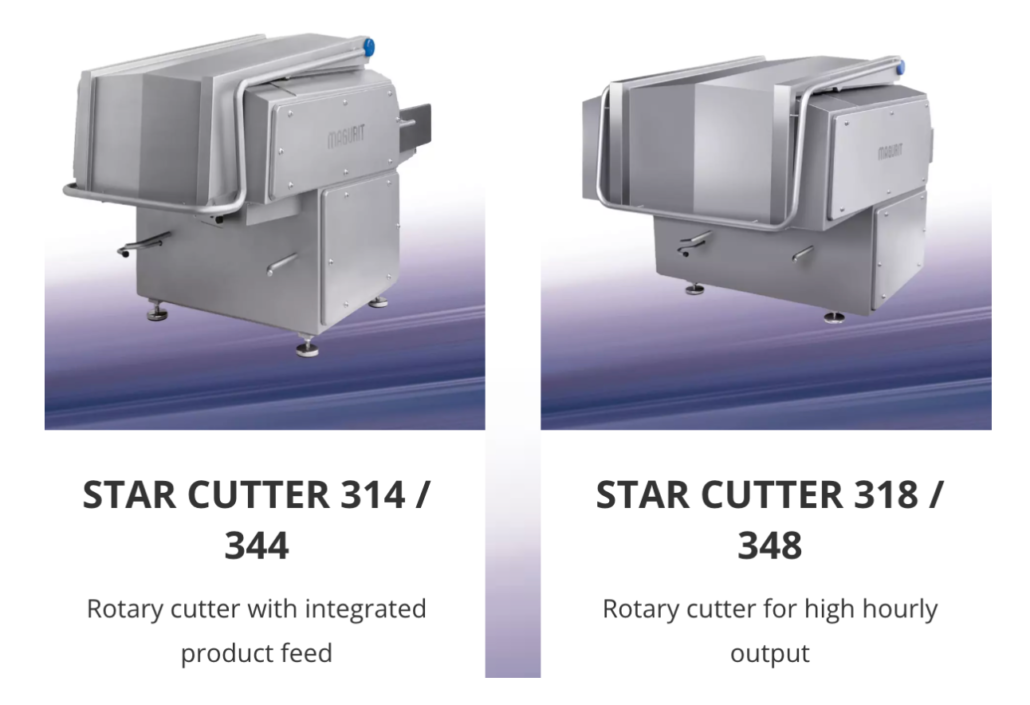 The reasons for this lie in the special bow knife technology, the cutting roller geometry, the integrated block hold-down device and the block feed system, which means that even pressure is always exerted on the material to be cut.
The STARCUTTER series offers the most comprehensive range of rotary freezer cutters worldwide, for hourly outputs between 1,000 kg and 8,000 kg. We supply these machines for all capacity requirements, for all block sizes, by far the most versatile blade variations, and many options for production line integration.
Applications: Frozen block reduction for further processing of: Meat, Poultry, Fish, Cheese and Fruit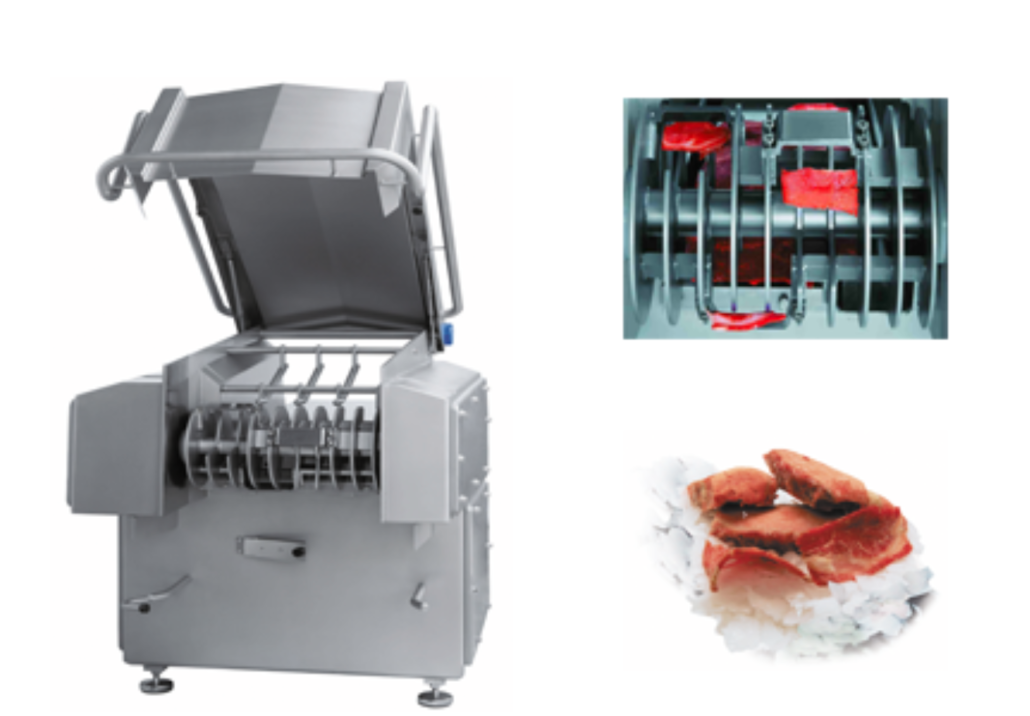 Above are just a few of the machines available from Magurit so get in touch to discuss your processing requirements by replying to this email or calling the team today on 01580 764321 and visit our website here for more information.
https://paragonpsl.com/wp-content/uploads/2023/09/MAGURIT-.jpeg
255
660
admin
https://paragonpsl.com/wp-content/uploads/2016/06/logo.png
admin
2022-11-05 14:52:18
2023-09-05 15:10:08
The specialists for frozen block reduction