Versatherm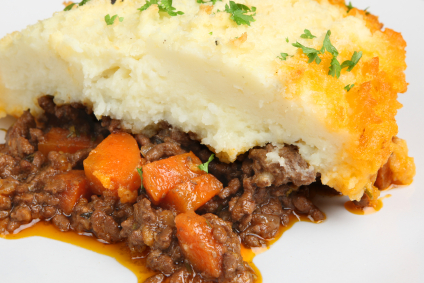 Twin Shafted Horizontal Cooker
The VersaTherm twin shafted horizontal cooker is the flagship of the food industry in horizontal blending cookers. Originally developed to overcome the unique challenges presented by large-scale cooking of ground beef slurries, it has evolved into a workhorse thermal processor with over 150 installations, worldwide. Every aspect of the machine has been optimized to handle thermal processing applications under extreme duty conditions. The VersaTherm presents a unique value proposition for the forward-thinking food processor; offering improved operating efficiencies while raising the bar on product quality – creating opportunities to cultivate new markets and new customers.
The VersaTherm's specialty is processing thick, viscous products. Dual ribbon agitators keep even the most difficult products homogeneously blended. The unique, wrap-around jacket provides 50% more heat transfer surface than hemispherical kettles or conventional jacketed mixers. For processors using hemispherical kettles, the VersaTherm not only represents better quality mixing, but more rapid  heat transfer rates and thus more efficient processing compared to the current process. Please call to schedule a demonstration with our Applications Department to see the results first hand.
The Blentech patented scraper system keeps these heat exchange surfaces swept clean, maximising transfer of heat into the product. Our patented auto-reversing agitator control minimises product degradation by allowing the product to move around the cook chamber. Hemispherical kettles often cause compacting of product in certain areas of the cook chamber resulting in uneven cooking and product degradation. The VersaTherm result is an evenly cooked and blended product with superior quality characteristics.
Range of Products & Applications
The VersaTherm handles a broad array of food products with ease, though it is particularly well-suited to process thick, sticky or viscous materials. Below are examples of typical applications.
Ground and Diced Meat-based Products
Ground taco meat, chili, meat pie filling, corned beef hash.
Dense, Viscous Slurries
Various viscous sauces (taco, BBQ, marinades), starch-based gravy, concentrated soups, roux.
Products Susceptible to Adherence
Products high in sugar content and dairy-based products: fruit pie fillings, fruit preserves, various sauces (sweet & sour sauce, BBQ sauce, steak sauce), dairy-based sauces (cheese sauce, cream sauce, classic French sauces).
Formulated Foods Requiring Staged Cooking
Breakfast burrito filling, macaroni & cheese, meat & vegetable-based stews, chili sauce, various staged products (French sauces, ethnic sauces and gravies), seared/sautéed meats & vegetables.
Proven Modes of Operation and Technical Highlights
Blending
Heating
Cooking
Searing/Sautéing
Vacuum Cooking/Cooling
Evaporation/Concentration
Cooling
Cryogenic Processing
Technical Highlights
ASME Code jackets to deliver a wide range of steam pressure ratings per your requirements.
Proprietary jacket construction techniques optimized to increase heat transfer efficiency and drive down process times.
Multi-zone jacket surface area selection capability to allow flexibility between small and large batches and also the building of complex foods (ethnic curries/gravies, sauces, soups).
Patented "Cook-Cool-Chill" Process to preserve product flavor profile while cooling product to 85°F (30°C) or to 40°F (5°C).
Auto-leveling feature allowing uniform layer of product to contact with heat transfer surface during sautéing steps.
Precision vacuum control system.
Temperature control systems (jacket pressure sensing, PID, modulating valve).
Proprietary temperature and agitator control systems to extend life of cooker body while reducing and often eliminating product adherence to the heat transfer surfaces during cooking.
Proprietary construction techniques to reduce thermal cyclic fatigue experienced when operating at high temperatures, thus extending the life of Blentech cookers over all competitors.
Blentech DiscSeal shaft seal system is robust, easily cleanable seal system that is gentle on the agitator shaft and provides an effective seal against equipment end walls.
Adjustable motor mounts.
Sanitary design.
System Integration
Integrated Material Handling Systems (raw ingredient loading / automated feeding, finished product transport)
Integrated Weight Management System
Integrated Chopping/Emulsification System
P&ID Development
Custom PLC Programming
Complete Turnkey Systems
Working Capacities
25 gallons (95 L) to 1,000 gallons (3,780 L)
Other agitator cookers in the range include:
Blentherm Single Shafted Horizontal Cooker 
This food processing equipment is part of the Blentech range of machines for whom Paragon Processing Solutions are the UK and Ireland agent.
Applications: Heavy viscous products and sauces, Formulated foods requiring staged cooking and Delicate diced and ground products. Ground meat, viscous soups, sauces and slurries